Letenka today
"Letenka" is the school in the nature of the Provincial Institute for Sport and Sports Medicine, located in the central part of the National Park "Fruska gora". With its arrangement "Letenka" is a unique place that is perfect for holding summer schools in nature, primarily for elementary school pupils and for sports camps.
Objects that are in the youth settlement "Letenka" were built in 1975. In the early eighties complex "Letenka" begins to function as the school in the nature for children of preeschool and school age children. "Letenka" is located at an altitude of 456 meters and is surrounded by unspoilt nature, forests, meadows. This is an ideal place to stay in countryside, because at the same time providing education and recreation, as well as the possibility of enjoying natural beauty of National Park "Fruska gora".
Letenka in the near future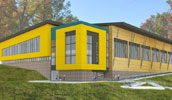 Sport hall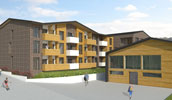 Hotel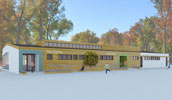 Restaurant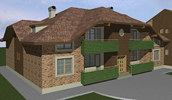 Accommodation pavilions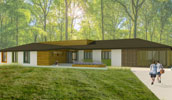 Administrative building and clinic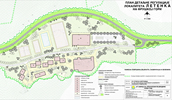 "Letenka" inside Spatial Plan for special purpose areas Fruska Gora until 2022, provides an opportunity for the construction of new buildings and facilities in the function of sports and recreational tourism, along with providing conditions for active recreation. Offered concept is the optimal solution of the spatial organization that meets the needs of stakeholders and users of the area at the present time and future development, harmonized with the natural and man-made conditions on the ground.
With planned construction (hotel, accommodation pavilions, sports hall, indoor swimming pool, a large number of sports facilities, restaurants, ambulance and administrative building) would create a new value of spatial areas of "Letenka", not only as sports and recreation complex, but also in function of extension of the National Park "Fruska Gora" tourist offer. With his, long ago conceived idea of opening the National Training Center for the preparation of elite athletes would be realized. Each of facilities mentioned above has a specific spatial content requirements and all have been complied and incorporated with the space requirements of other contents, so that together form a unified tourist and sports-recreational complex offer of "Letenka".At this point, the entire area of National Park "Fruska Gora" as well as on its wider environment, there are no objects that could offer as equal quality service as Letenka can.